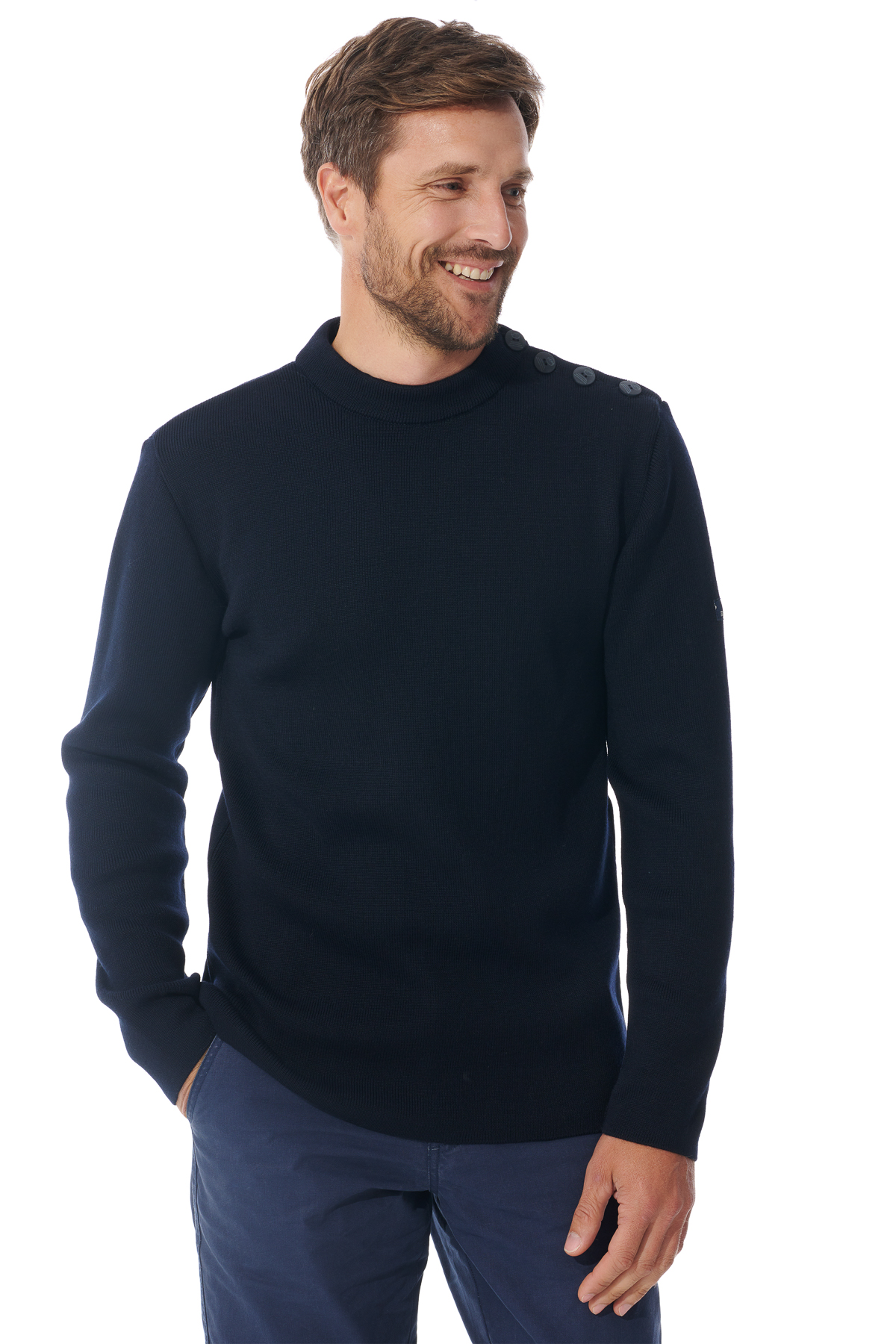 accueil
recherche
man
vest
Pull marin TIM
Pull marin TIM

Pull marin Adulte 85.00€ SIZE YOUR
COLOUR SÉLECTIONNEZ
D'ABORD UNE COULEUR

XS

S

M

L

XL

2XL

3XL
COLOURS 85.00€
Livraison 72h via So Colissimo
Livraison offerte au delà de 50 €
AJOUTER à MES FAVORIS
Description
Sailor's sweater, round neck, buttoning at left shouler, striped or plain coloured knitting.
Couleurs
This unisex sweater is proposed with a choice of twelve colours or stripe combinations.
Matière
Knitted 50% wool, 50% acrylic.
Coupe
Classic straight cut with long sleeves.
Détails
Round crewneck. Contrasted Mousqueton label sewn at the waist. Button tab on the left shoulder. Three assorted coloured buttons stamped with the Mousqueton logo.
Atouts
Striped or plain-coloured, this sweater encompasses the pure spirit of a thick and warm authentic sailor's jumper.
Les clients aiment
For a complete Breton sailor style, this model is a classic standard in the seaside aisle of any closet. Think about matching it with the Tregor canvas trousers.
+
For those who can't stand itchy wool sweaters, Mousqueton has thought of you with this half-wool, half-acrylic sweater. It is machine-washable and lasts forever.
---
Vous aimerez peut-être aussi…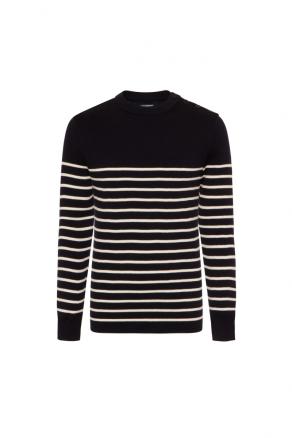 Pull MORBIHAN-P rayé
100.00€
Pull TIM-P PLACÉ RAYÉ
85.00€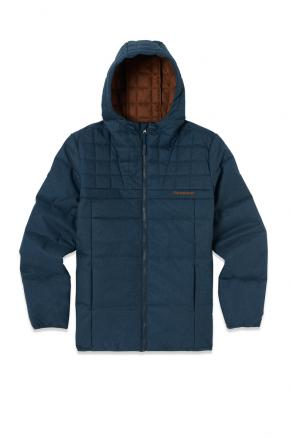 Veste matelassée BODO
110.00€
Gilet zippé PLOGOFF
72.00€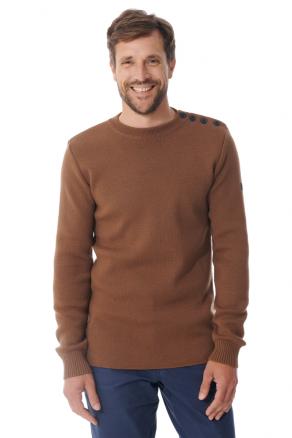 Pull MORBIHAN uni
100.00€