accueil
recherche
woman
striped sweater
Striped sweater MARINA
Striped sweater MARINA

Striped sweater Adulte, 36.00€ à partir de 30.00€ SIZE YOUR
COLOUR Ecru / Celeste SÉLECTIONNEZ
VOTRE TAILLE

36

38

40

42

44

46

48

50
36.00€
Fin de série 30.00€
Livraison 72h via So Colissimo
Livraison offerte au delà de 50 €
AJOUTER à MES FAVORIS
Description
Fitted striped sweater, 3/4 length sleeves, round and casual neck.
Couleurs
Mousqueton has chosen to manufacture this striped sweater in 20 colour combinations.
Matière
285g 100% cotton jersey.
Coupe
Fitted waist, large and rounded neck.
Détails
A Mousqueton crest is sewn into the right sleeve at the half-shoulder. Two ease patches on each side of the waist.
Atouts
For quality reasons of this jersey, you will appreciate this Marina model with its 3/4 length sleeves, not only during the summer but also mid-season.
Les clients aiment
The comfort and the quality of the cotton make this striped sweater a standard in your closet. It also has the advantage of being easily matched with many different Mousqueton jackets, such as the Sauzon, Soizic and Yole models.
---
Vous aimerez peut-être aussi…
Short ISY
38.00€
à partir de 30.00€
+ 2
Veste croisée YANOU
69.00€
à partir de 50.00€
+ 1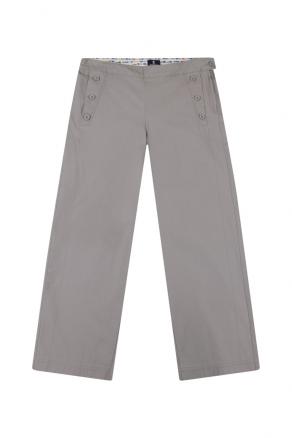 Pantacourt à pont CHANANE
55.00€
à partir de 35.00€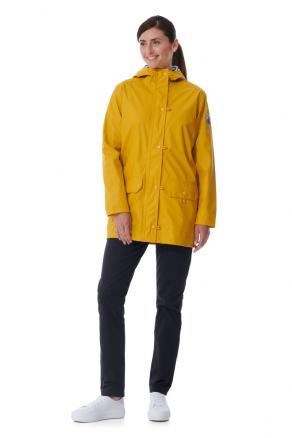 Oilskin GLIZEN
59.00€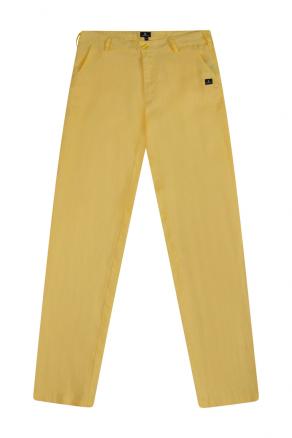 Trousers MALIA
55.00€
à partir de 35.00€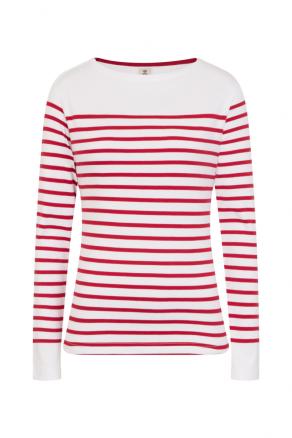 Striped sweater SESIL
44.00€
à partir de 30.00€